"Will, whats up with the sweet FishEye angles"
Response: Yeah? I got this sweet Go Pro Hero cam from D1 Chitown. I thought Id test it out a little bit. I love the camera cause im a little abusive and the case saves my arse daily. I think a Mix of it and the Rebel live been using will make a great combo on this blog.
The Ojibwe Forest began at the Bemidji Speedway near the heart of Rally HQ in Bemidji. It was a dirt ovel conveted to a mile long Road coarse for a SuperSpecialStage.
First on the scene was the kids from Colorado, the Keenys and the Conleys. Jimmy's car had some major battle damage from XGames but the car was almost completly back to its RA state.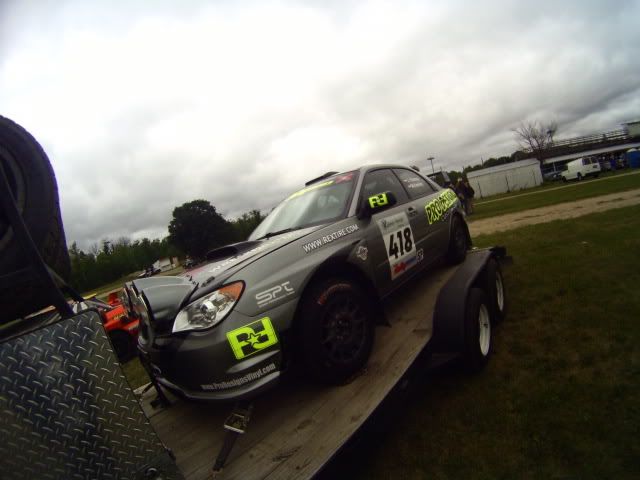 Nate Conley making an apperiance for the first time in a RA event this year in that sweet Copper Xgames car.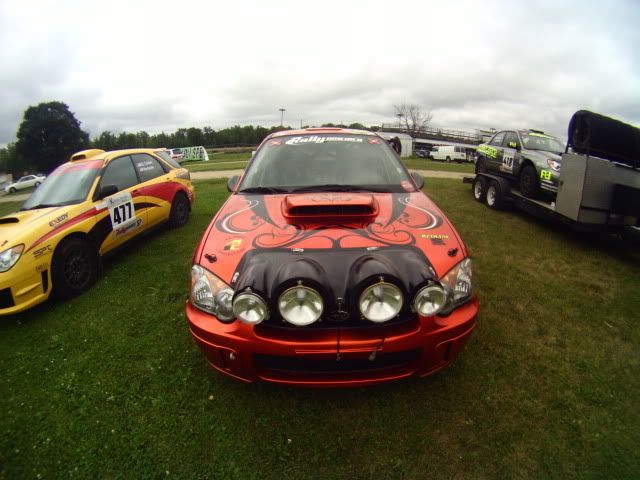 Donny Conley in the wagon fresh out of Team O'Niels.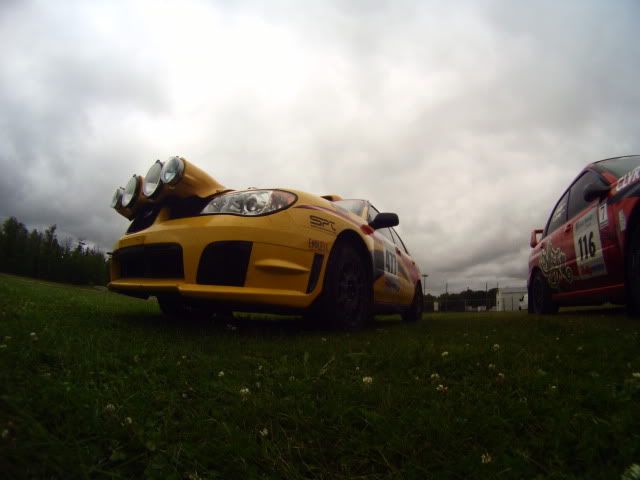 And Pops Conley in the Neon who trying to Catch DVW in 2wd points battle for the championship.
And Dillon Van Way in the Focus.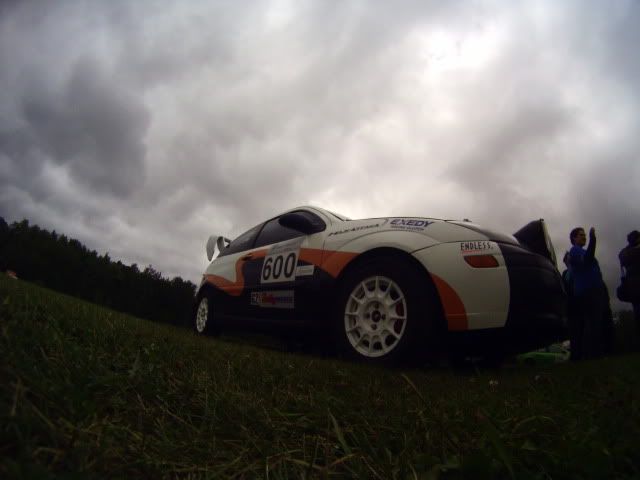 Pat Moro and with some Bandit stylin' on his wrx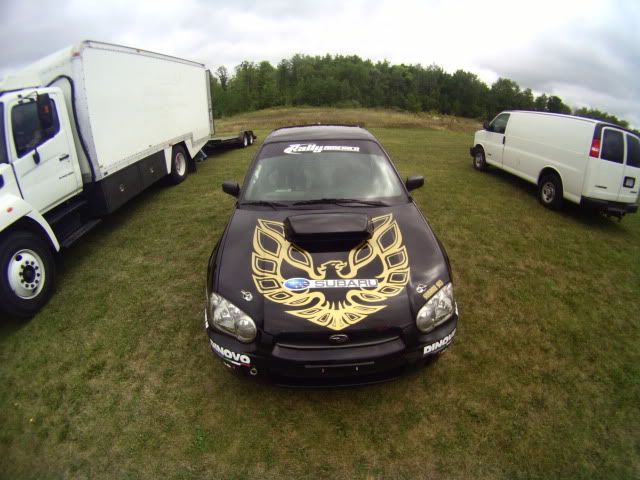 Inside the 59 coach Worm gets some Z's and on the couch.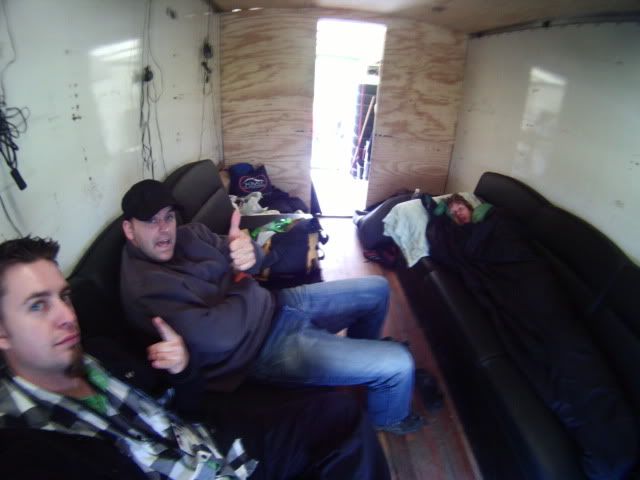 Mark Utech, usually the driver of a 1987 Mustang Fox body showed up in a 2010 mustang as part of the Mustang Unleashed Program from ford. The stang sounded Mean!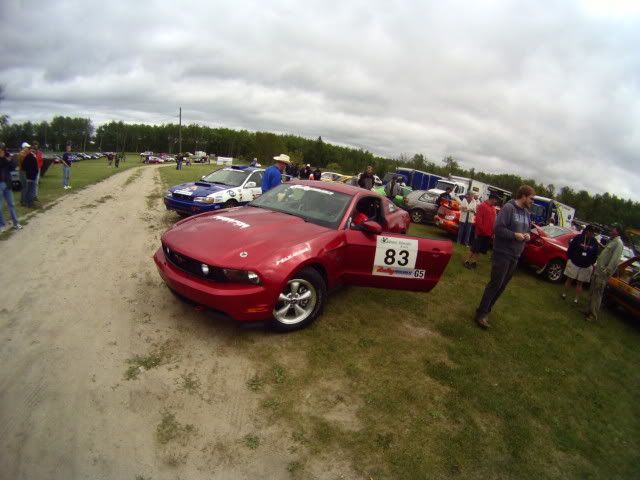 The car was pretty amazingly prepped up by Utech's Mayhem Racing.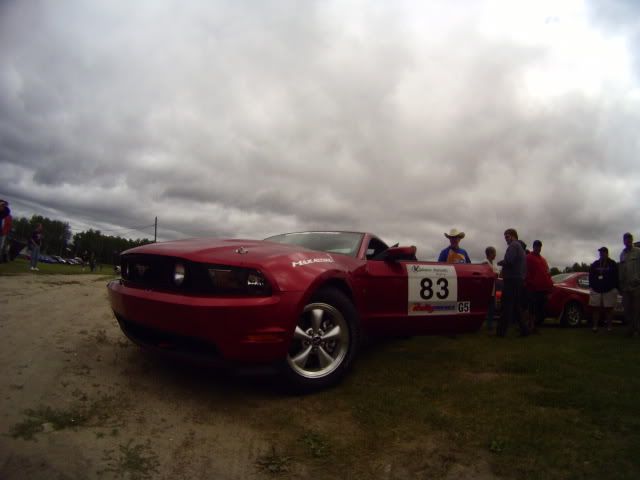 I like that it had a stock dash and even door panels.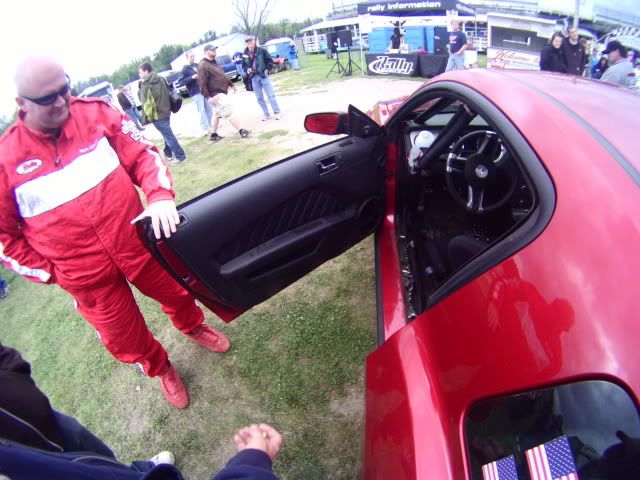 Bob Olsen and Conrad Kettlesons Open Class wrx

Paul Koll and the Monster repping the Terra Firma colors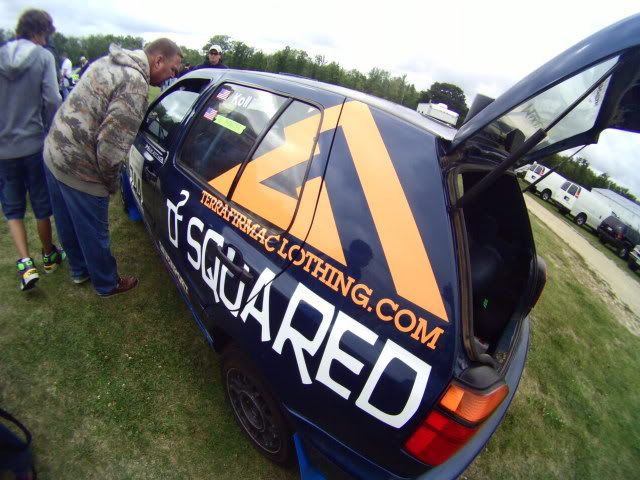 The Parc Expose getting set up infront of the Speedway.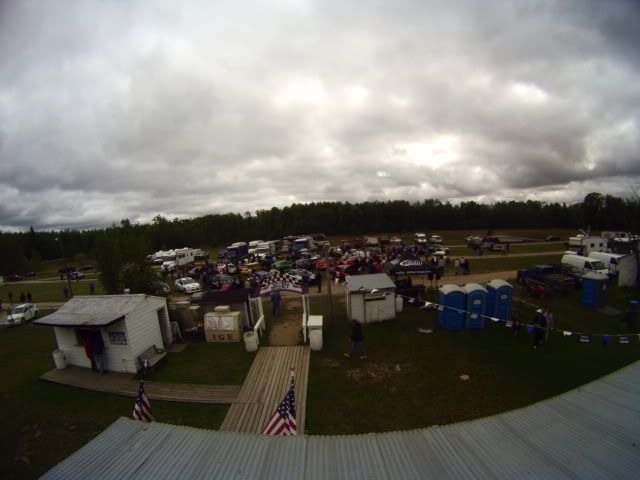 Great shot of DVW show his ltd. Slocum the Pirate shirt.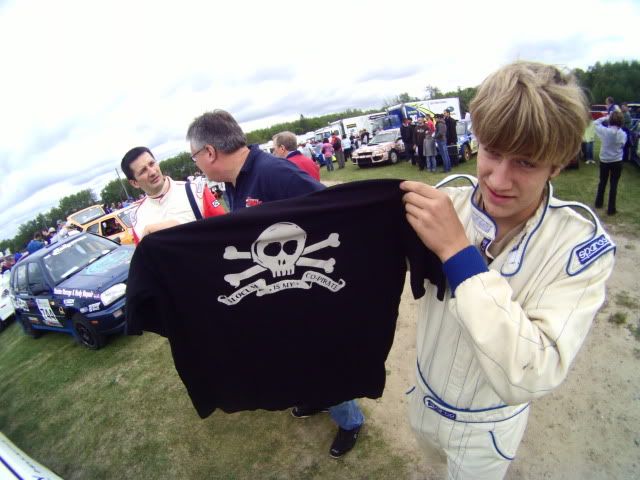 When the actual stage began Pat Moro and Piotr Wiktorczyk came in to the booth to do some smack talk and piit $1 on the stage. Well I gave that dollar bill to the #61 crew chief Gary Grahn and replaced with a Ha Suckers bill this one here. As you can Tell Piotr won.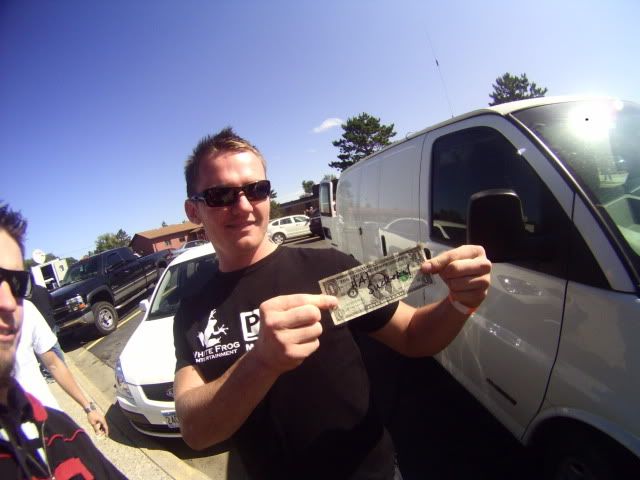 Next Bob and I headed off to a couple spectator areas in the Paul Bunyan National Forest.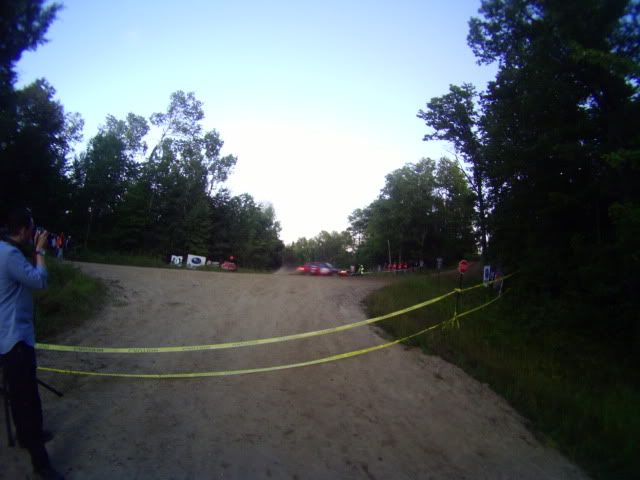 And another at night that I got absolutely no pictures at the we called it a night. Day 2 would be another sweet day of chasing rally cars till the champaign spray.
First day had LOTS of casualties including a disastrous crash from Ken Block and Alex Gelsomino. I jacked these shots from the Rally America website.
We also saw Piotr's engine seize and threw him out of the comp. Must be given the rest of the SuperProduction guys time to catch up. Greg Dorman, his Co-Driver, blogged the hole weekend on WorldRallySport.com.
Posted under GravyTrainBlog
This post was written by mattox3 on September 1, 2009