Day 2 of the Ol' Operation:Rally was mild as far as action is concernd. In the afternoon The Pheonix Bar & Grill opened up and threw a sweet little party. First thing that caught my eye was Mark Fox's Animal style ride from the National Guard & Vermont Sports Car. I heard it was the Winter Oneil winning car. Mark said it was insane with power and had a dogbox which he was a little unfamiliar driving with. Check out the sweetness.


and the other side.

A small group of drivers were doing some hot laps on the press stage with local media personal. Top Gear featured athlete Ken Block stayed in the mix while SRTUSA crew gettin some.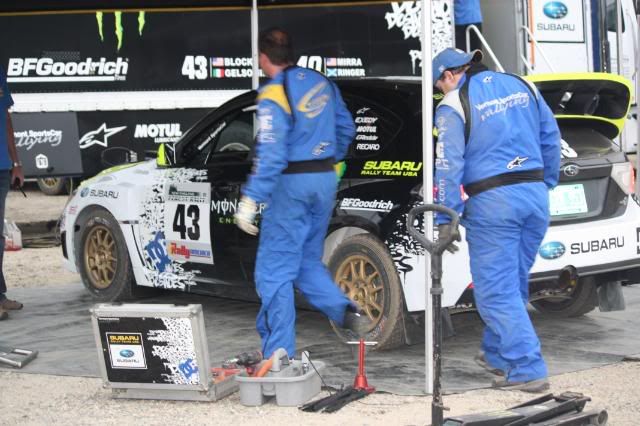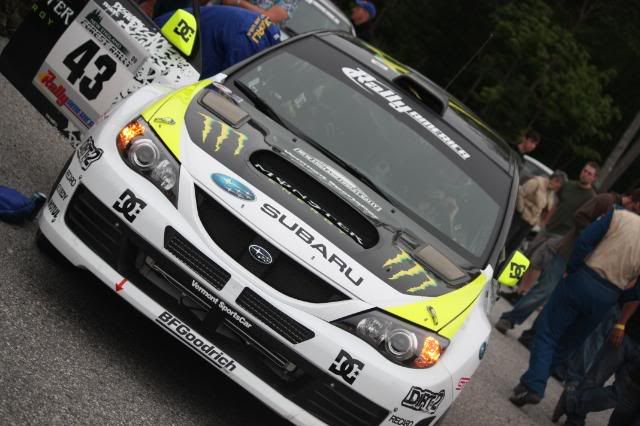 Wazoo crew gettin um on all 4.

Don't call it a come back. Bob Olsen making a mid season return.

These 2 drivers will be joining me @ Team Oneils after the Rally, Jon and Donny Conley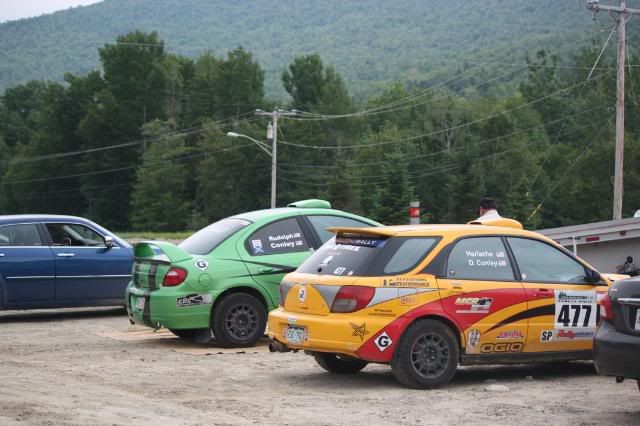 Finally the lil dog that was saved by Espn in car commentator, Jen Horsey, made his way out to Maine….Its Missy!

Posted under Uncategorized
This post was written by mattox3 on July 30, 2009